There's a post about this on the forums, but with something as awesome as this I just had to make a front page post. As we know the next legendary to grace the WoW scene will be a caster staff. Now I know most of you are picking up your boomkin gear in hopes of being the first ones in your guild to obtain this sexy weapon. However, before you do let's take a look at what is in store for feral cats.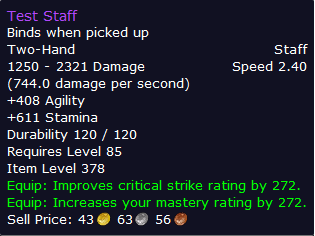 Malevolence 2.0? Doesn't sound that exciting now does it. However, for those of you who haven't been catching up on all the latest gossip there was an article done here. The whole thing is a decent read, but you and I know the only important part was this.
This time around they have, however, resulting in some sexy Ragnaros-styled armor, a new non-legendary version of his mace, Sulfuros, and a druid staff that drops off one of raid's other bosses that transforms the wielder into a molten cat.
There was a picture of a molten cat floating around MMO-Champion a while back.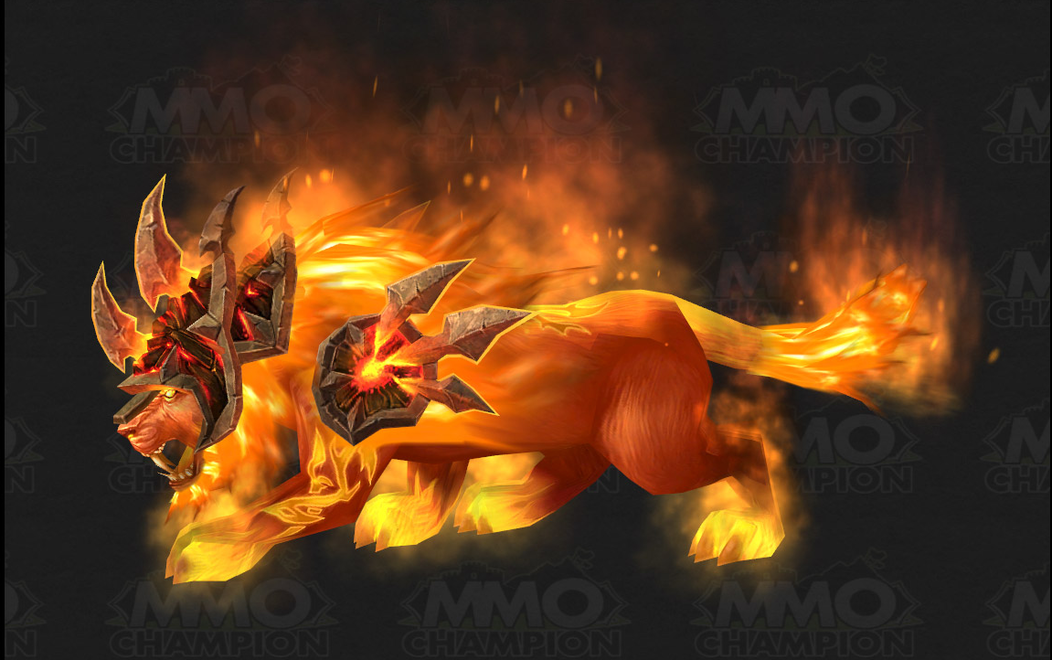 I got to say personally, keep your orange staff. I'll take my orange kitty. On the official WoW Forums I actually found an awesome quote, which excited me because sadly I don't find what most people say on the WoW Forums to be of any use. It was by a druid named Morality who said:
Well, Blizz did say they wanted to come up with a way for Feral Druids to upgrade their appearances based on raiding accomplishments, I suppose this staff could be them testing the waters.
Now I'm not actually sure if that's something Blizzard said they wanted to do, or something we as a community have just been asking for, for years. (I think it's the latter, unless someone can prove me wrong.) However, this is the first time we'll ever be able tell a difference between an end game raiding cat vs a casual 5m heroic kitty. I got to say all in all I'm all about it and hope that in future content they do find some way to display a feral's raid experience with their model.
With 4.2 changes being announced almost hourly I'm going to do my best not to just toss up useless info after useless info on the front page. Instead lets continue to use the FluidDruid Forums in order to get civil discussions going on what we see happening throughout the patch notes. As always feel free to comment, or PM me with questions. On a personal note I apologize for being away for awhile. With my triumphant return I make a movement to all dress up as cats and lay around outside of blizzard headquarters doing "cat stuff" until we get a stream of super buffs for 4.2!
(Just kidding about the "cat stuff" thing)