I know there are a lot of experienced kitty's who read and actively contribute on fluiddruid, I don't really contribute much myself, but I am an active lurker. I had a hard time figuring out a good setup that I felt comfortable with, I'm really happy with what I have now but I'm always open to suggestions & improvements.
Feral relevant mods are BadKitty and Weakauras. I don't use Ovales any longer, but it was a very good tool early on and if you're new to feral I highly recommend picking up one of the scripts posted on the forums here. Those of you out there who also feel comfortable with your current setup post a screenshot! I'm curious myself to see what other competitive Druids are using.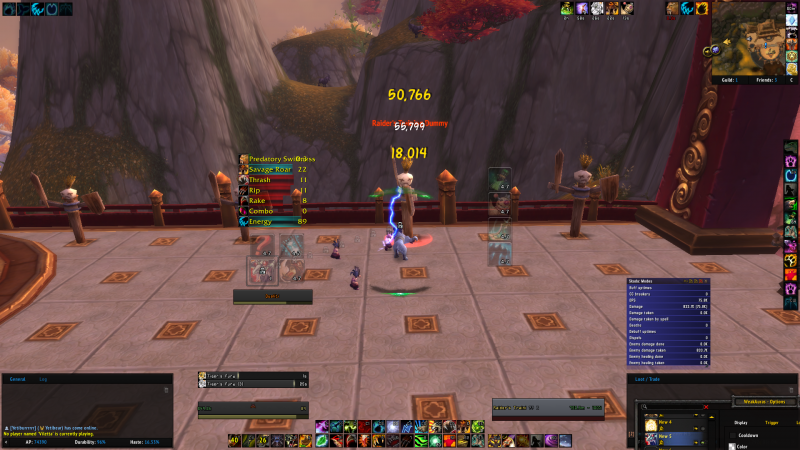 If anyone's interested I can post the strings for my Weakauras.
edit: The big red ? on the left side is Tiger's fury, the green up and green down bar in the center are my DoC tracker's. Pred Swiftness for up, DoC for down. Made tracking DoC HEAPS easier.